Välkommen till Uppsala Historiska Fäktskola. Vi tränar historisk europeisk kampkonst (HEMA). Träningsformen är en blandning av kampkonst/kampsport, inklusive teknikträning såväl som sparring, och studier av historiska källmaterial. En presentation av HEMA ges i dokumentären Back to the Sources.
Från och med hösten 2018 har vi intag höst och vår. Vi återkommer med information om höstens startdatum. Man kan naturligtvis komma och prova på för att se att träningsformen passar. För att träna med oss krävs det att du är 15 år. Under sommaren tränar vi utomhus, i Observatorieparken, huvudsakligen onsdag och söndag förutsatt att vädret tillåter.
Det är viktigt att alla betalar sin medlems- och träningsavgift – inte minst för att vara försäkrad genom Svenska Budo & Kampsportsförbundet. Om du inte betalat ännu så läs hur det ska göras.
Vi kan ordna träningspass för t.ex. möhippor och svensexor eller andra evenemang. Även andra speciella träningspass eller uppvisningar kan ordnas. Se kontaktsidorna för att fråga om mer information.
UHFS är med i Svenska HEMA-förbundet och Svenska Budo & Kampsportsförbundet.
Om du som nybörjare vill ha tips angående utrustning börja med att läsa informationen här och fråga sen en av instruktörerna om du undrar över någonting.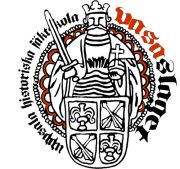 Vasaslaget är vårt årliga HEMA-evenemang. Information om Vasaslaget 2019 finns här.
Från Facebook
Diskussionsgrupp